Concept Sketch, City w/ Sewer

Not sure how this would work out but here is the idea. More basic notes below sketch.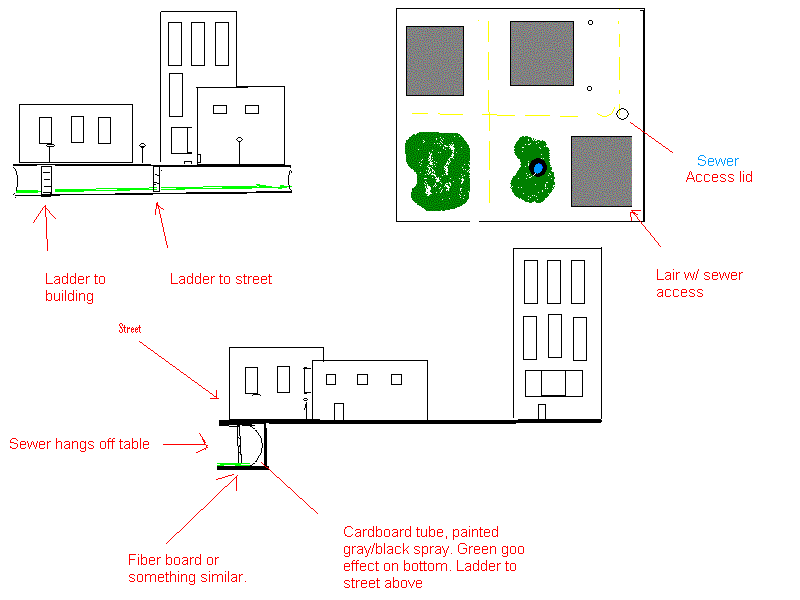 Notes:
You could obviously place any design above the sewers, I did a city for ease of illustration.

I was thinking a city dump would be great above the sewer access with a fence around it.

I can't think of where I saw cardboard tube this big, I think it is used in construction or something.
You could probably improvise this by bending thick poster board into the drop area to give the rounded sewer effect.
Go back to more heroclix stuff